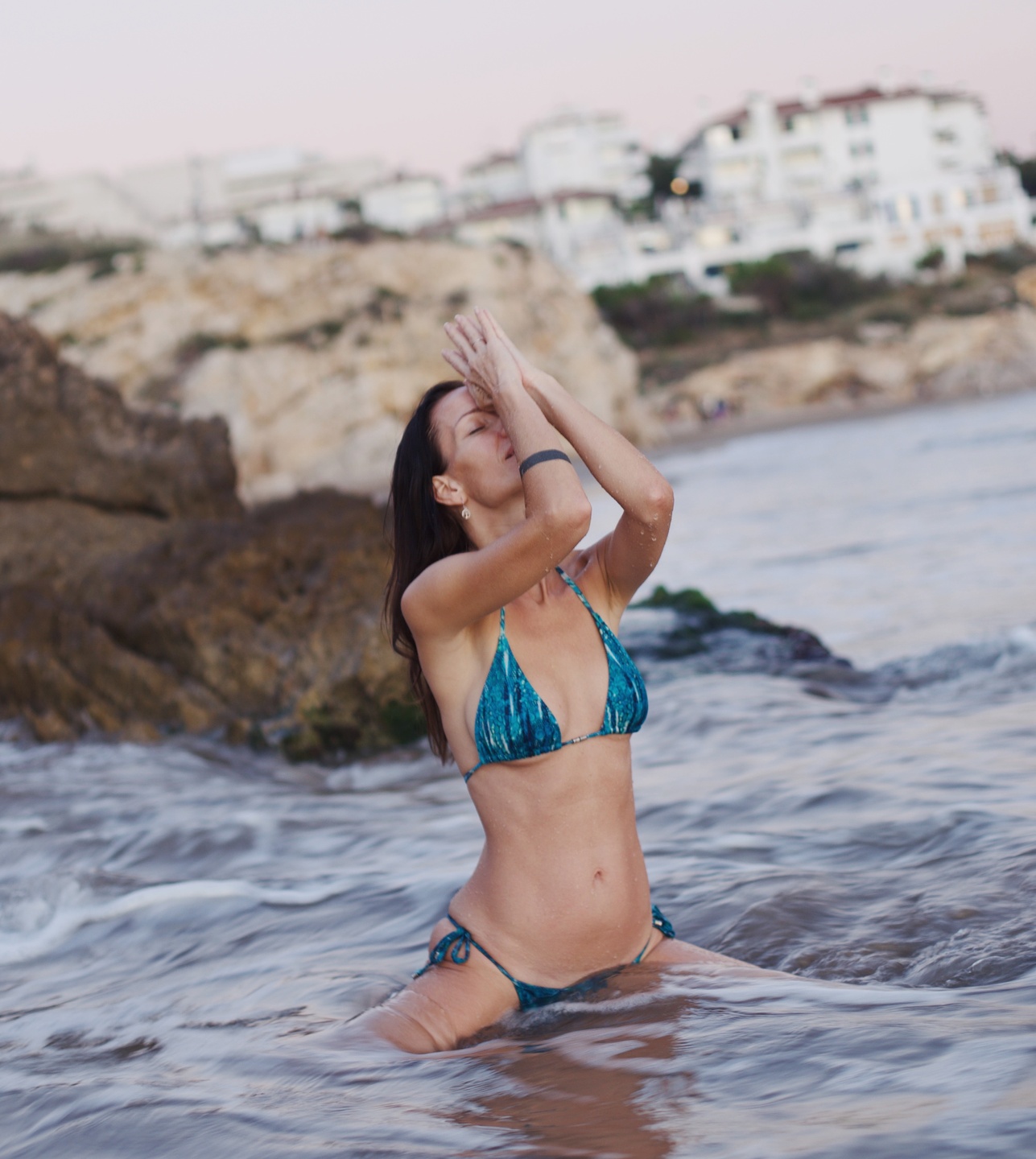 Broke, lost and exhausted

Yea that was me, and while it feels like a hundred years ago now, it was literally my reality only a few months ago.
My son and I were forced to live at my ex's place because I didn't make enough money to pay rent. I couldn't even buy food. I was dreaming of moving to the jungle with my child but fears and limiting beliefs kept telling me it wasn't the right time.
Over the past year of ups and downs, I now had zero €'s in my bank account and almost €50.000 in debts.
Yes I had made some money in the past year. Yes I had manifested incredible things in my life, so I knew manifestation worked. But something was missing....
A whole, unified understanding of how manifestation truly works, and how it gets to work for me. Instead of it being a burdensome daily grind where I constantly have to worry if I've recited enough affirmations and if I have sat long enough in meditation.
Forced manifestation absolutely works. But the reason I found myself in this brutally embarrasing situation was because I was meant to find the process. A simplified manifestation process that we can apply to any area with massive success, which I now teach all of my clients.
One day, as I was down on my knees, I cried out to God, the universe, angels whoever would care to listen. I asked: please, if I help a group of women open up to abundance and manifest lots of money quickly, for free, can you please show me the path?!
I took the silence as a yes... and I threw myself into the unknown. Not having a single clue whether this would work or not.
I committed to leading 7 women through a free 2-week abundance challenge where I would give them my all. I led them through what has now become my signature manifestation process, and 5 of the participants that were committed to doing the work, they all gained massive results in only 14 days. They made so much money, out of nowhere! One woman manifested €250.000!!
And me... I generated €11.000, and I was finally free to move out from my ex and move to Costa Rica with my son Rowan.
I have not looked back and I have kept refining my process ever since then. And I am proud to say that I am currently on a good path of reaching my first 6 figure income month.
Now, this isn't only about money. Although that is an interesting subject and we all are worthy of living a life of infinite abundance.
But the fact that I am today able to hold my clients in their highest potential, guiding them with this level of potency, love and devotion. Supporting them in demolishing all their limiting beliefs while rising to their true magnetic power. That comes from my 10 years of working through and discarding my own old limiting beliefs.
The final barrier to me doing this work I am here to do with such laser focus and deep innerstanding of the process was removed through my painful months of being broke. And the revelation that I was given on the other side.
Many healing modalities have helped shape me into my best version of self. Countless plant medicine ceremonies, mindful psychedelic inner explorations, studying hypnotherapy, NLP, life coaching, holistic health coaching to name a few. All of them have supported me in creating my rich reality, and the powerful work and support that I am today able to offer conscious and brilliant people like yourself.
Being in my world, you'll gain the very essence and the best parts of all those modalities and the wisdom and the lessons that I have gained on my own journey of becoming.
So good to have you here.
Much love,
Taru

"Taru has helped me find the magic again.


I can't with words describe what this time working with her has meant to me.

I am back living in the level and dimension I'm naturally supposed to. I now feel my inner heart and my intuition again. I can feel the higher vibrations in my body, I feel love for my inner self.

Taru has the ability to push me back to my true self, reminding me of my own inner power, and helps me in different ways to hear my own voice again.
She helped me be a better mother, wife, have more patience, seeing things from a different angle. Finding different ways to approach problems, changing my mind to create a new reality.

I wish I could give Taru to everyone on a journey like mine, this is an investment far more valuable than I could describe in words. It's a key to your inner happiness, meaning and magical wisdom. Thank you, thank you, thank you!"

- STINA, GENEVA